The new tendency to live the camping in full comfort, with beautiful and luxurious tents, equipped with all amenities for your comfort. Equipped and stylish Tents!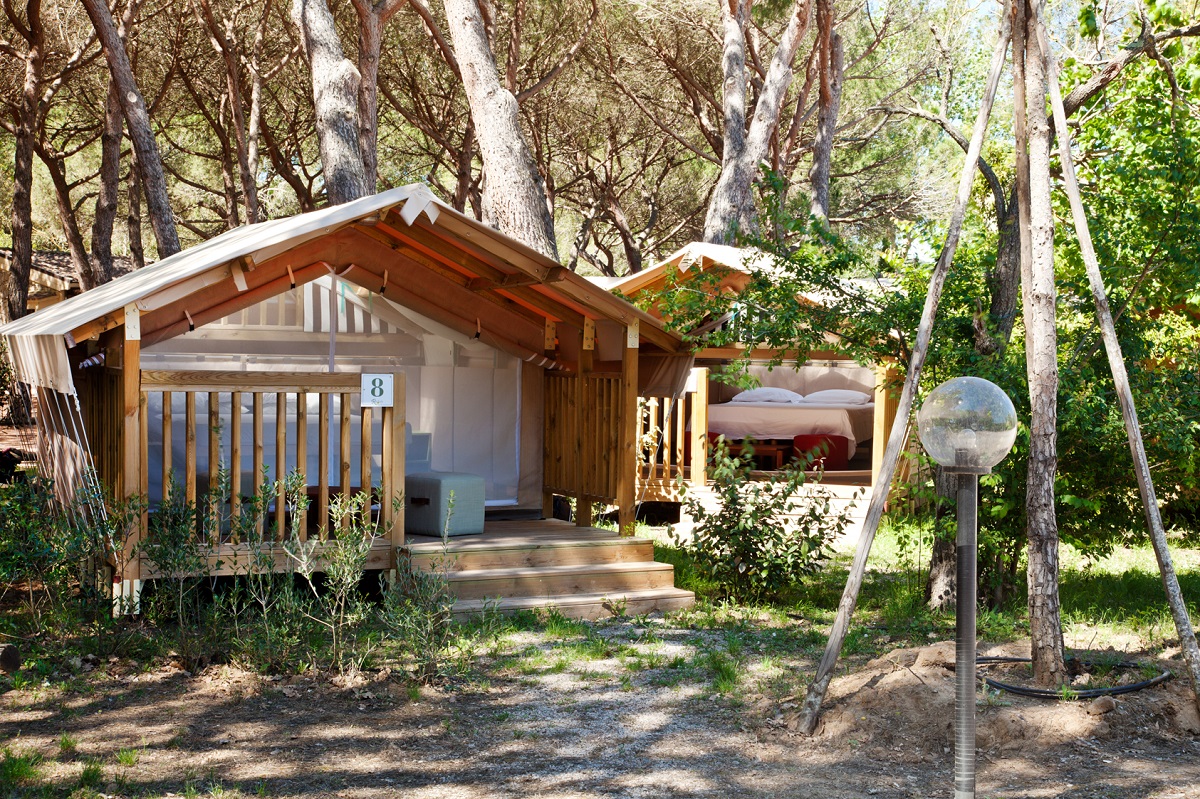 Comfortable and glamorous tents
The tents in the Glamping area are comfortable wooden tents. They are equipped with a private bathroom with shower, kitchenette with crockery and fridge, and even a furnished veranda where you can relax in a well-groomed and Glamping style, that is Camping Glamour.
In fact, the real difference that Glamping can offer is the way to live the vacation, without having to engage with bungalows or expensive facilities; you can stay in comfortable tents, in a camping that also offers luxury and charm for those who do not want to give up convenience and camping services. A new way of camping in Tuscany, but with comfort and a bit of luxury.
The camping with a touch of design
The perfect halfway between the pleasure of the holiday immersed in the nature of the campsite and the relaxation and comfort of the village. The Glamping tents allow you to camp in comfort and privacy and in total independence thanks to the private bathroom with shower and kitchenette. Glamping tents are very glamorous, because they reflect the style and functionality of the best bungalows and style accommodations.
The true luxury on holiday is Glamping, with all the comforts of the best accommodation but without walls that separate us from true contact with nature. For this reason in recent times the Glamping in Tuscany is increasingly widespread, a unique way of camping in Maremma.
The charm of Glamping in Maremma
The unique charm of the Maremma Coast and the charm of the beautiful Lodge Tents, together to offer you the perfect vacation. In contact with nature and close to the sea of the Maremma but with all the conveniences and with a touch of style. Glamping is the economic solution for a vacation without major compromises. The wooden tents are spacious, safe and very comfortable, they can accommodate up to five people in independent rooms, even the space around the Lodge Tents is particularly well cared for, not a simple camping, it is Glamping! For those who are in pairs, we can suggest the Mini lodges, which while maintaining the level of the very high accommodation, are more suitable for couples and those who do not have to manage a whole family on vacation.