A relaxing holiday in the open air just a stone's throw from the sea in spacious, elegant and comfortable surroundings, try the Lodge Tents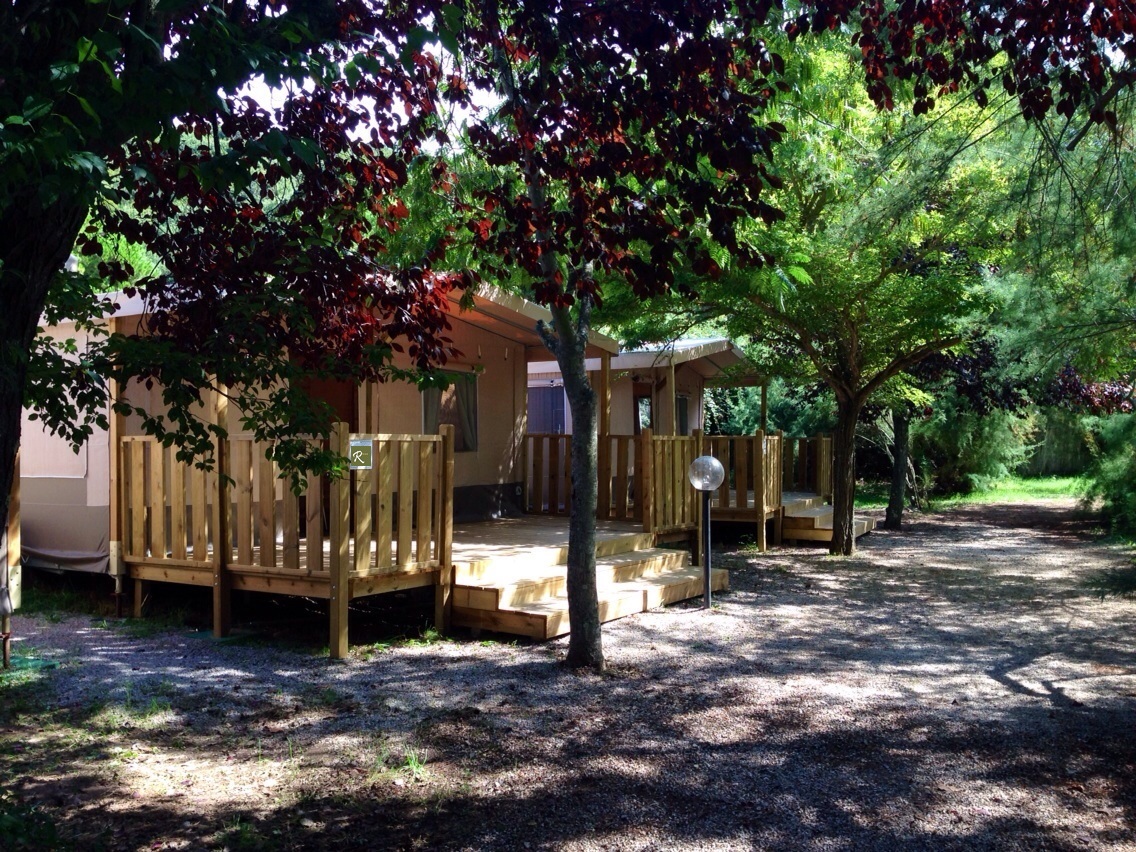 Lodge Tent – Rocchette Camping Village
A weekend in Safari Lodge Tent
Ideal accommodation for a glamorous holiday, suitable to satisfy even the most demanding travelers. At the camping village le Rocchette, in Castiglione della Pescaia, in a green pine forest, the Safari Lodge Tents are equipped with everything you need to spend a glamorous weekend immersed in nature just a stone's throw from the sea. The large outdoor veranda furnished with a table and comfortable sofas, a fully equipped kitchenette and a private bathroom with shower, will allow you not to give up even in camping comfort and luxury.
You can take advantage of the huge pool, our entertainment staff will accompany you between sports and entertainment, water aerobics, group dances, games and sports tournaments. You can take private swimming lessons. There are also tennis courts, five-aside football, table tennis and table football. An unusual way to learn more about the wonders of the Maremma is to take a canoe ride, both at sea and in the river. You don't need any particular physical skills, let yourself be guided by your curiosity and by our instructors, a safe adventure to appreciate nature from a different perspective.
A week in Lodge Tent
Between sea and nature, fun in complete tranquility, let yourself be tempted by a lodge tent, the accommodation for those who love camping but don't want to rediscover luxury and comfort. In contact with nature, close to the sea, the free and equipped beach can be reached on foot or by bike. The crystal clear sea, a pristine beach, a panorama dominated by the imposing Rocca, will give you moments of pure relaxation and pleasure.
The excellent location will allow you to discover the enchanting Maremma landscape, one of the best ways to do this is by bike. Inside the Camping Village there is the Bagnoli Bike, a bike point where you can rent mountain bikes, be accompanied on organized tours along the many paths present. There are also routes for cross country, enduro, free-ride and downhill experts. You will discover a truly spectacular landscape.