Let yourself be tempted by the seductive beaches that lie along the Tuscan coast. The one of Rocchette, with its golden beaches, crystal clear water, a breathtaking view dominated by the imposing Rocca, awaits you, discover it
The Camping Village le Rocchette, immersed in an age-old pine forest, in perfect harmony with the surrounding nature will offer you a week of sea, adventure, sport, relaxation, art, culture, good food? The opportunieties are several, we suggest some.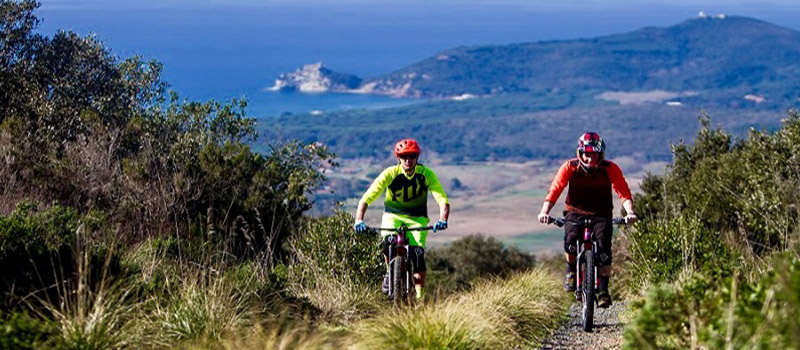 Bike in Maremma – Rocchette Camping Village
Pool, sea, coast
We start from the sea. For the quieter you can stay in the pool and be pampered by the whirlpools, a nice turkish bath, or you can reach the free beach or equipped on foot or by bike, free to enjoy a crystal clear sea and a unique panorama. For lovers of diving, snorkeling and diving, accompanied by experts, it is possible to be guided to the discovery of uncontaminated seabed rich in a varied flora and fauna, both for sub-experienced and beginners.
Traveling by car, just 40 km away, you can spend a day indulging in massages, mud baths and wellness trails, at the spa of Venturina, a healing and sacred place since Roman times.
Between a dip in the pool or a swim in the open sea you can savor the dishes of Mediterranean cuisine, of undisputed quality and variety, that the Mama restaurant will prepare you with care and attention.
The ancient metalliferous villages
To continue your relaxing week you can discover the area by visiting Follonica, an important center of the Grosseto metal hills, close to the gulf to which it has given its name and the imposing green of its pine forests. You can visit the church of San Leopoldo, an example of sacred cast iron art, or the former foundry turned into a museum of the Iron Arts or even the Pinacoteca Civica di Amedeo Modigliani, which houses works by Picasso, Dalì and many other important contemporary artists.
Moving inland on the northern part of Monte d'Alma, you will find the Etruscan village of Gavorrano, in the past a center of considerable importance for the extraction of pyrite. Recently the Naturalistic Mining Park of Gavorrano was established where you can visit two mining areas and a unique underground mining museum, where the hard working day of the miners is carefully reconstructed.