You can't wait to go on holiday to be able to fully dedicate yourself to the Sup. Coming to Castiglione della Pescaia, on this splendid stretch of Tuscan coast you will have the opportunity to paddle in the open sea, enjoying spectacular landscapes and an exceptional sea.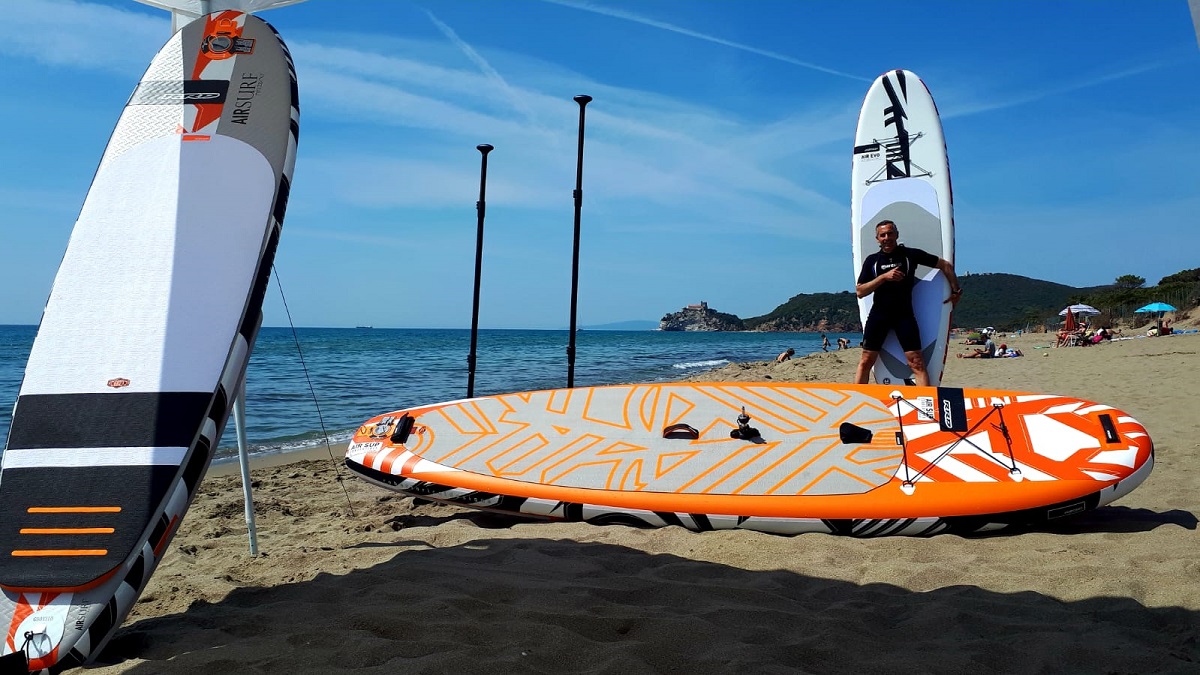 Sup – Rocchette Camping Village
The sea of the Tuscan Maremma is ideal to practice Sup
This sport is able to give physical and mental well-being, a paddle and a board to push gently on the water and experience the unique sensation of walking on water. Sport suitable for everyone, even the smallest, you can rent the necessary equipment directly on the beach and for those who have never tried it, you can book private lessons on request.
Just a few tips to start having fun while paddling in the open sea, the beauty is that you can discover coves and stretches of beach that cannot be reached by land, small hidden paradises to be discovered.
At the Camping Village le Rocchette between Sup and nature
Our camping village is ready to welcome you, we have always been able to offer quality services and accommodation for any type of need. All you have to do is choose the one that best suits your needs and enjoy a few days of vacation between the sea, sports, spectacular scenery and good food. Our private beach is just a few minutes away, you can reach it with a pleasant walk or by bike.
Alternatively, you can relax in the poolside pool on comfortable loungers and sun loungers and maybe enjoy a refreshing drink at the pool bar. At Mama restaurant you can enjoy delicious Mediterranean and Tuscan cuisine accompanied by excellent local wines.
An offer dedicated to Sup lovers
Open the following link and you will find the offers dedicated to you lovers of Sup. Book a holiday at Camping Village le Rochette, in a campsite near the sea, a week not to be missed.