Do you want to make a holiday in Tuscan Maremma but having doubts about where to stay? The solution is our Glamping! The campsite near the sea of Castiglione, with well-equipped design tents.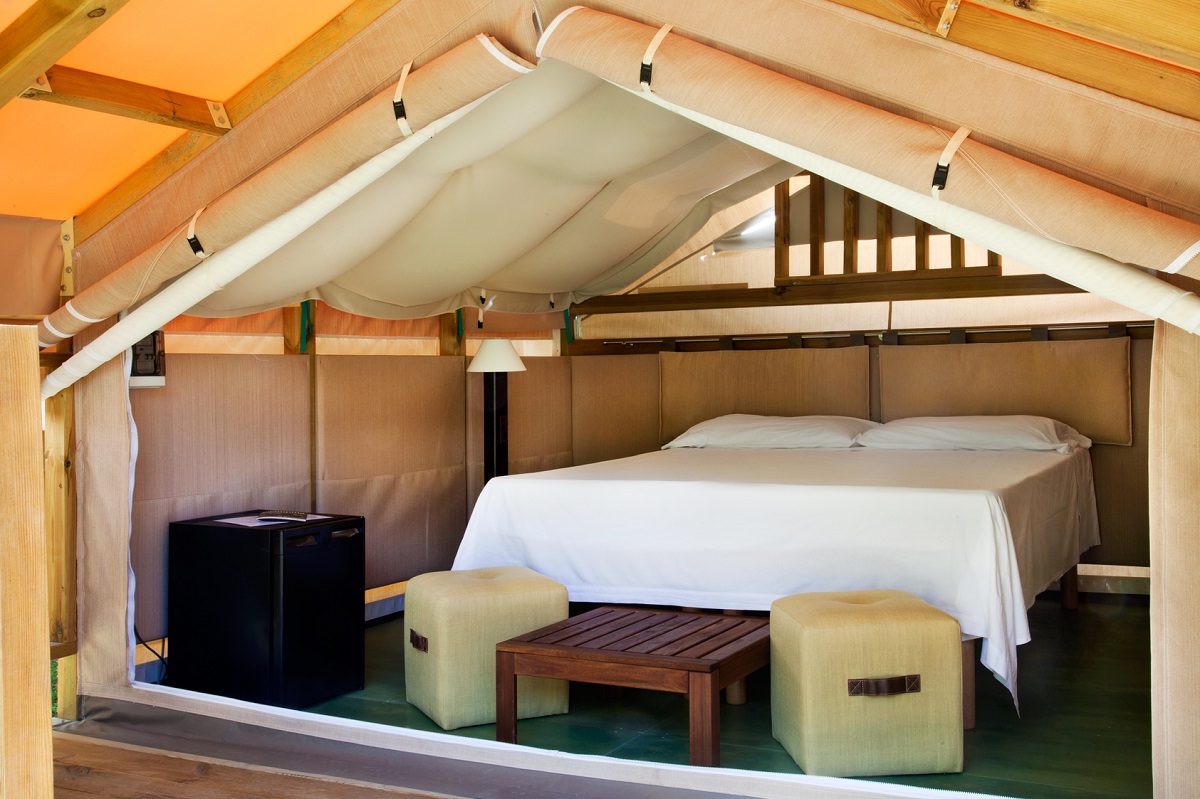 Glamor camping on the coast of Maremma
A wonderful location, the Maremma, where you can have relax with the award-winning Sea of Castiglione della Pescaia, but also discover the still unspoiled nature of the various parks of the surroundings and the green of the Mediterranean scrub. All this in a camping with wooden tents with all the amenities, from the private bathroom to the equipped kitchenette, without the stress of having to carry everything you need to camp. You will find everything you need in the beautiful Glamping lodges, even the dishes. So you can only think of your holiday itineraries, whether it is the discovery of the Tuscan Maremma or simply the distance between your Lodge Tent and the sea of Castiglione della Pescaia.
The most beautiful sea and the comfort of Glamping
If you want to experience the new trend of Glamping for your next Maremma vacation, what better place than Camping Village Rocchette in Castiglione della Pescaia?
The beach of the Rocchette, considered one of the most beautiful beaches in the Tuscan Maremma together with the possibility of staying in the beautiful Lodge Tents, allows you to enjoy a Glam-style holiday with all the comfort and pleasure of the clean sea and plenty of services for everyone. In addition to the beach of Rocchette you can reach many other seaside resorts, all very close to Castiglione della Pescaia; Cala Violina and Cala Martina, now famous not only in Italy, for the beauty of the sea as for the context very suggestive that they offer to their bathers.
Camping + Glamping + Maremma
The Tuscan Maremma and in particular the territory that stretches from Grosseto to Castiglione della Pescaia is the epicenter of events of the entire Maremma coast and one of the most trendy places for holidays in the center of Italy. You can find art events, fairs and gourmet festivals, exhibitions and literary initiatives, museums and art places of unbeatable beauty, so much music for everyone and when you are tired of all this, there is always an excursion immersed in nature ready to be lived.
Follow our event calendar to stay up-to-date on all summer events in Maremma, you could save an event to your personal calendar so that it will stay in memory, helping you find directions along with the main information for contacts and theme of the event. A summer so intense only in Tuscan Maremma, only at Camping Village Rocchette, only at our Glamping holiday village!