Choose a mobile home, essential, with the necessary to spend a holiday immersed in nature for true camping lovers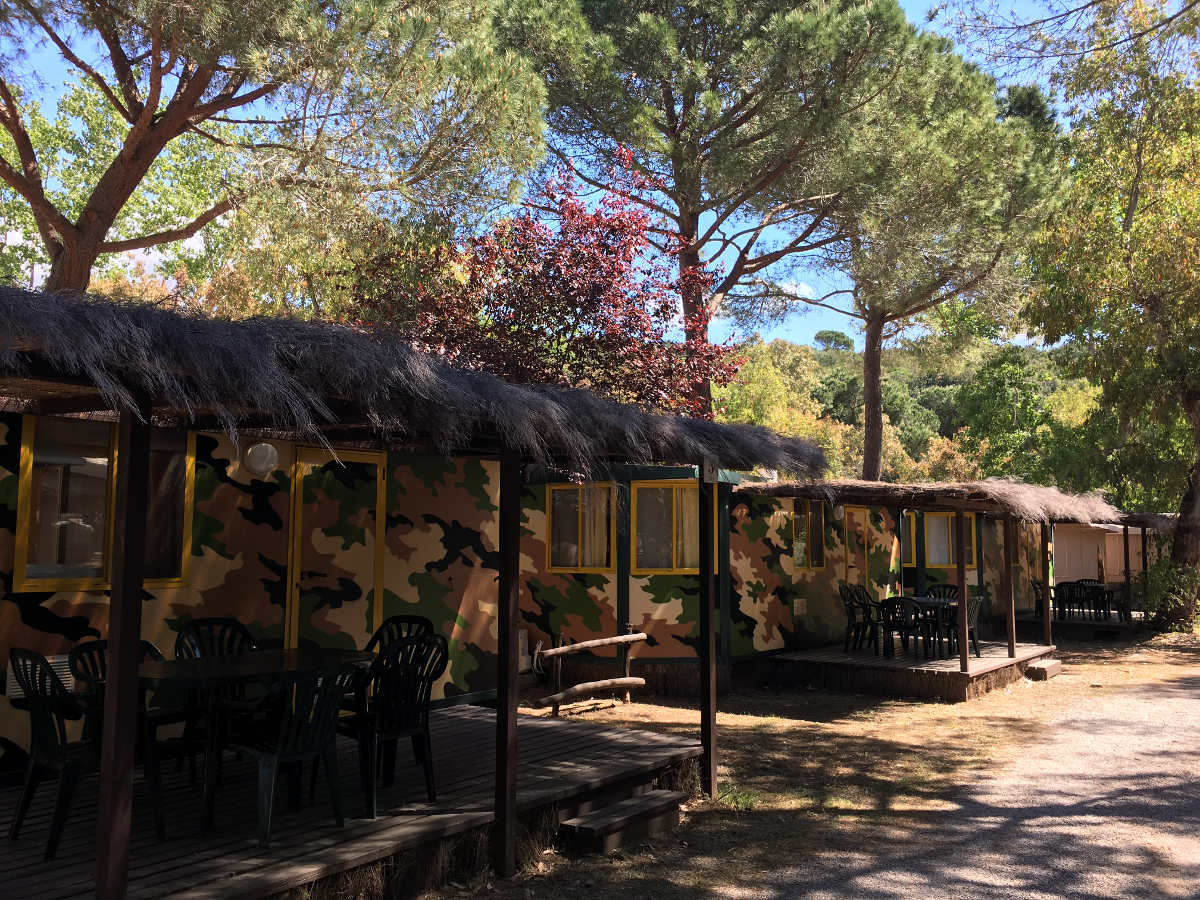 Mobile Home – Rocchette Camping Village
A weekend in mobile home
A few days in complete relaxation, in our lovely campsite, not far from the stunning Rocchette beach. The mobile homes are equipped with a living room with an equipped kitchenette, a refrigerator, a table and sofas, a bathroom with shower, air conditioning, two bedrooms to accommodate up to 5 people. In our Camping Village we try to offer you the maximum for a truly relaxing stay, so many services, once you arrive you will only have to relax.
If you have forgotten something, do not worry, the bazaar provides guests with everything necessary for camping and for the beach. The Mini Market offers the best products of local gastronomy every day. At the information point you can request detailed information on excursions, guided tours and the many events organized throughout the territory.
A week in mobile home
A quiet holiday at the campsite, in a comfortable mobile home, equipped with everything you need to spend pleasant days at the beach. If you don't really want to get to the beach, you
can use the 2000 square meters huge pool, along the edges you will find comfortable chairs and sun loungers. Your children can safely entrust them to our specialized entertainers, who will entertain them with many fun activities.
Take a break at the pool bar, waiting for you to enjoy small snacks and refreshing drinks. If you love diving you can snorkel and dive, the experts will guide you to discover the fantastic seabed along the coast. Furthermore you cannot miss some of the most characteristic villages of the area, go to Scarlino between sea and land. It has many ancient origins, there are traces of Etruscan settlements and in Roman times it was a thriving commercial center thanks to the trade in ferrous material. It is possible to visit the necropolis and the Rocca Pisana. After all this tour you just need to stop in one of the many restaurants, to try the renowned gastronomic excellences, wine and oil above all.