Equipped bungalows with air-conditioning and veranda for 2, 4 or 6 persons in the green of the Mediterranean scrub 500 m far from the sea of Maremma
75 bungalows surrounded by the green of the Tuscan coast, but with all facilities which can make more enjoyable your stay, air-conditioning and equipped veranda for pleasant social occasions. The perfect solution to treat oneself unique moments overlooking the Tuscan sea, bungalows of Camping & Village Rocchette among the scents of the Mediterranean scrub, such as myrtle, lavender and rosemary, that line the streets of the village.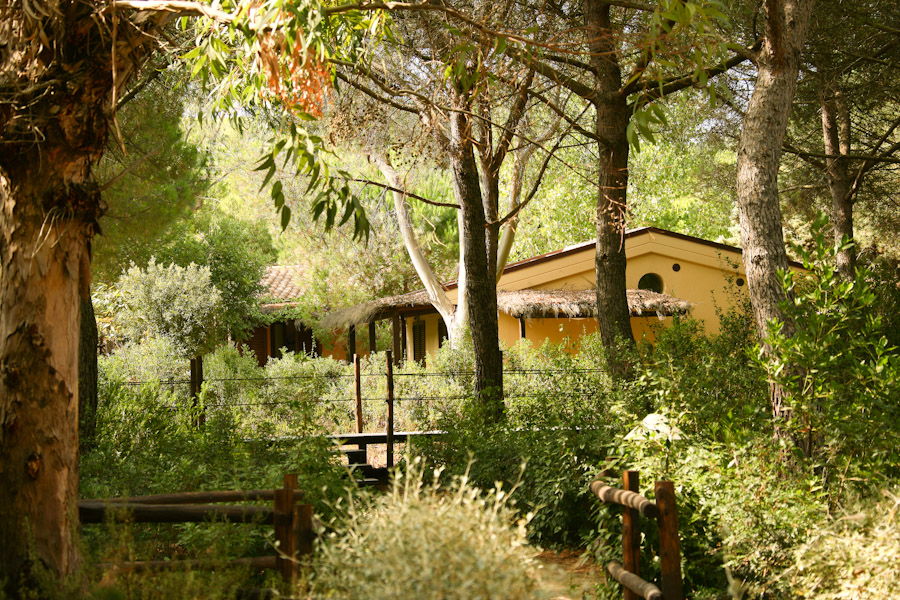 Offers bungalow Tuscany
Our bungalows offer is definitely competitive and the relationship between the various services and facilities (wi-fi, swimming pool, spa, restaurant, etc.) and prices charged is one of the best of the Tuscan coast. We often publish unrepetable last minute packages and special offers for bungalow solutions of our Camping and Village overlooking the most beautiful sea of Tuscany.
Campings with bungalows in Tuscany
Our bungalows are super-equipped, ready to satisfy every need; the highest standards of comfort of the campings in Tuscany. Rocchette is one of the few campings with bungalows of the tuscan coast to have several amenties: a 2000 mq swimming pool with whirlpool baths , wi-fi internet connection and Hammam.
Brick Bungalows by the sea
Brick bungalows of the village are independent and cobbled buildings with outside veranda with every comforts, from air-conditioning to the kitchenette and tv. Your perfect house for an unforgettable seaside holiday in the hot summer by the sea on the coast of Castiglione della Pescaia close to Punta Ala.