At Rocchette Camping & Village, we now offer three new types of wooden and fabric lodge tents, with many services already included.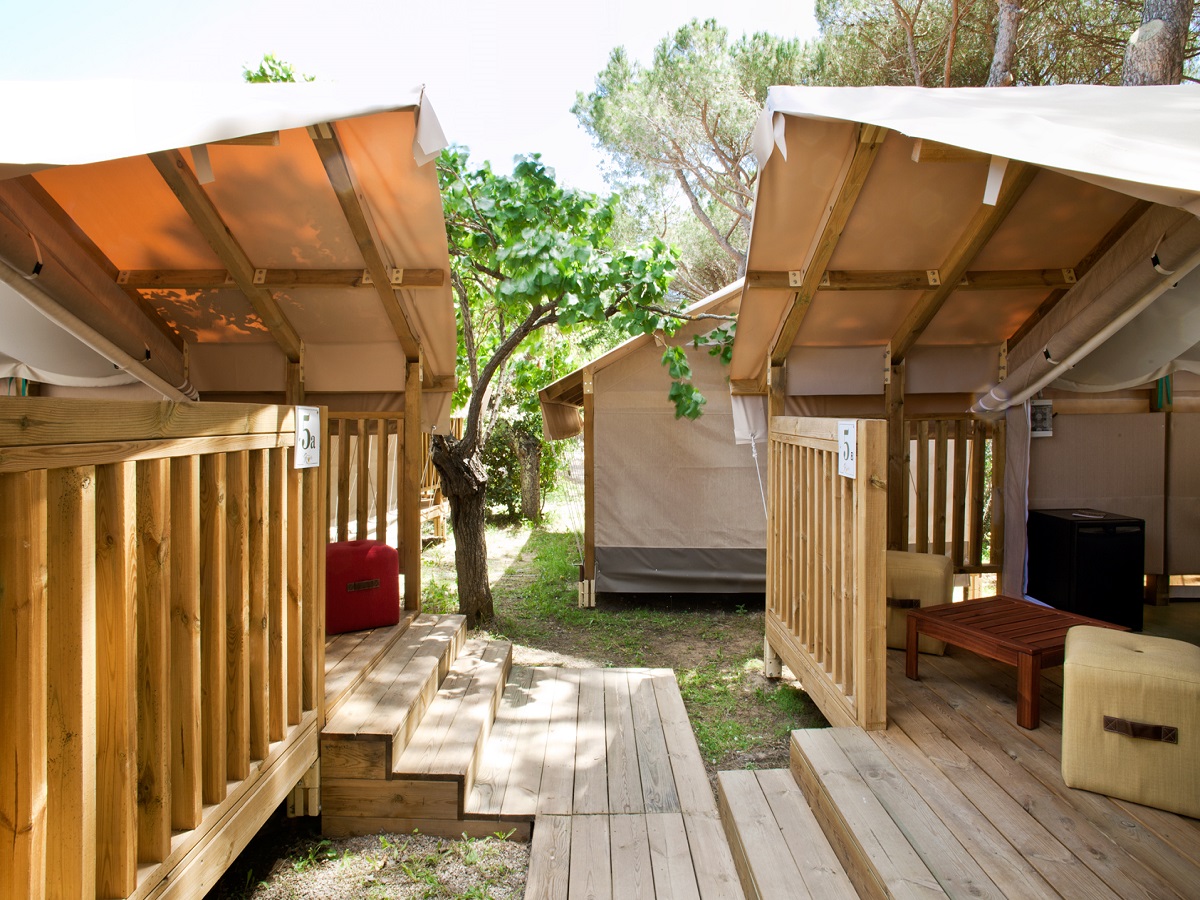 Lodge Tents in Tuscan Maremma
The Lodge Tents at Camping Village Rocchette are the best that guests can wish for at a campsite. They are equipped with a lot of comfort; they have a solid and well-divided structure to provide the right privacy to all five guests. The Lodge Tents are well equipped with many conveniences such as a private bathroom with wood and steel structure, a kitchenette with fridge as well as water and light always free and available. There is also a large furnished veranda where you can relax, maybe after a full day at the seaside.
Mini Lodge Tents for couples on vacation
The Mini Lodge Tent is the ideal solution for couples who want low-cost camping convenience. It is a tent composed only of a double bedroom with a French bed. Besides the convenience of a real bed, the Mini Lodge Tent is equipped with a fridge and electric power always free and available.
The Mini Lodge tents, like all Glamping Tents, are imbedded in the thick vegetation typical of the Mediterranean macchia and of the Maremma coast.
Mini Double Lodge, a double Mini Logde
The Mini Double Lodge tent is simply composed of two adjacent Mini Lodge Tents, also allowing a small group of four or two couples to spend their holiday in Tuscan Maremma on a campsite, taking advantage of all the conveniences of a good bed and energy always free available. The Mini Double Lodge Tent have the same features as the Mini Lodge tents only accommodating 4 people in two separate rooms. The most convenient way to spend your holidays in Maremma.