Our holiday packages are ideal for a vacation with the whole family, entertainment for the little ones, big pool with pool bar.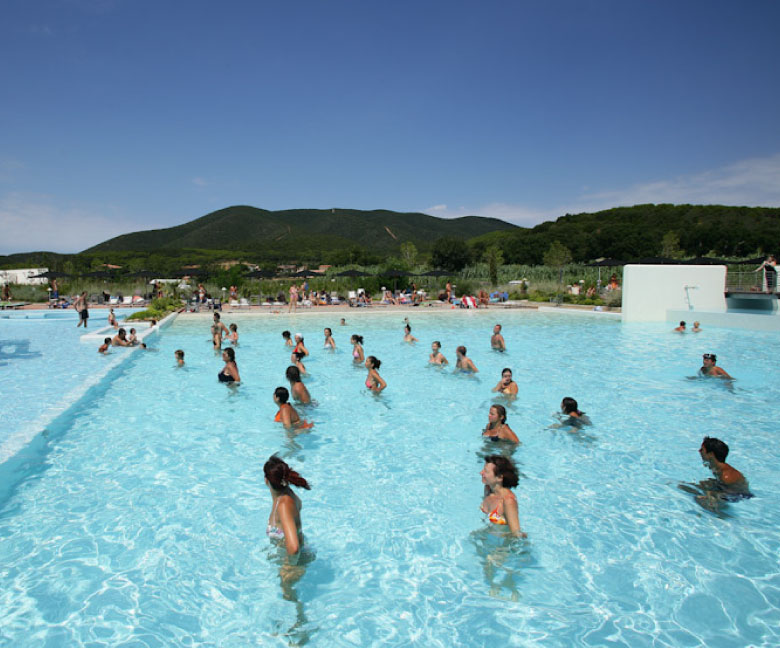 Family vacations -Rocchette Camping Village
Village with entertainment for the whole family
A relaxing and enjoyable holiday for the whole family at the sea is possible, just choose the right offer for you and we'll take care of the rest. You will only have to arrive and relax. At your disposal for a refreshing bath, you can choose between the mega pool with hydromassage tubs and two pools for the little ones, or the fantastic Rocchette beach, partly equipped and partly free.
Both in the pool and on the beach there is an entertainment service and a mini club for children aged 5 to 12. Our qualified entertainers will entertain your children with fun games and activities, to allow you to relax without worries. At the Mama restaurant it is possible to book the half-board or full-board service, including the children's menu. In alternative you can use the convenient take away service.
Comfortable and equipped Mobile Homes
The mobile homes can accommodate up to five people, have 2 bedrooms, equipped kitchen, small bathroom with shower, air conditioning and outdoor veranda. Equipped with the essentials, immersed in a green pine forest, here you can relax in close contact with nature. The optimal position will allow you to discover a rich and wild territory, uncontaminated natural oases, paths to travel by bike, by horse or on foot, which will lead you to unique places where you can enjoy exciting landscapes.
Small medieval villages, Etruscan necropolises, places of art and contemporary art museums such as the amazing art gardens, the Tarot Garden in the Municipality of Capalbio, or the Garden of Sounds by Daniel Spoerri in the village of Seggiano. Maremma is a land to experience and to discover between nature and culture.
Holiday packages discover the one that suits your needs
For the holiday with the whole family, take advantage of the packages on offer, some days to have fun and relax all together, by the sea on the Maremma coast.